Guests are able to commence their stay with us any day of the week - subject to availability and for a minimum of 4 nights.
We want the rates charged to our guests to be unambiguous and transparent.
A refundable security damage and disturbance deposit of €500 is requested from all guests.
Unlike many booking sites we charge the room rate only and do not add on an additional commission payable directly from the guest to the booking site.
The property is cleaned and prepared for your stay.  We do not add on upfront cleaning costs to the booking fee but ask that you leave the apartment upon your departure in a state of reasonable cleanliness.
There is a small charge of 1.49% levied for the use of 'Stripe' our secure payment provider.
To secure your reservation a deposit of 1/3 of the total payment is required with the balance payable 45 days before check in date.
Upon check in a touristic tax will be collected as a cash payment of 99 cents per day for each guest aged from 17 years for up to 7 days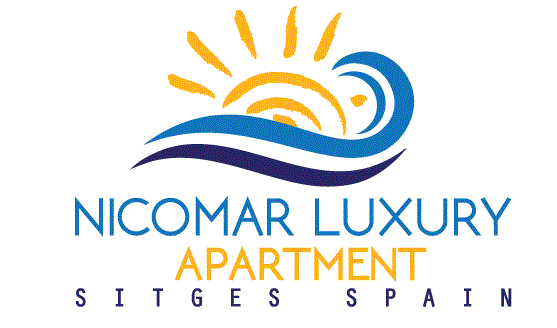 Apartment to Rent in Sitges
Quoted Currency: Euros €
Convert Currency:
Rental rates are for the entire property.
| Description | From | To | Weekly | Monthly | Week Night | Weekend Night | Minimum Stay |
| --- | --- | --- | --- | --- | --- | --- | --- |
| | 03 Jan 19 | 26 Feb 19 | - | - | €195 | €195 | 4 Nights |
| | 27 Feb 19 | 07 Mar 19 | - | - | €249 | €249 | 4 Nights |
| | 08 Mar 19 | 31 Mar 19 | - | - | €213 | €213 | 4 Nights |
| | 01 Apr 19 | 30 Apr 19 | - | - | €213 | €213 | 4 Nights |
| | 01 May 19 | 31 May 19 | - | - | €264 | €264 | 4 Nights |
| | 01 Jun 19 | 30 Jun 19 | - | - | €307 | €307 | 4 Nights |
| | 01 Jul 19 | 15 Sep 19 | - | - | €359 | €359 | 4 Nights |
| | 16 Sep 19 | 20 Oct 19 | - | - | €282 | €282 | 4 Nights |
| | 21 Oct 19 | 20 Dec 19 | - | - | €195 | €195 | 4 Nights |
| | 21 Dec 19 | 02 Jan 20 | - | - | €211 | €211 | 4 Nights |
| | 03 Jan 20 | 28 Feb 20 | - | - | €198 | €198 | 4 Nights |
| | 29 Feb 20 | 30 Apr 20 | - | - | €218 | €218 | 4 Nights |
| | 01 May 20 | 31 May 20 | - | - | €268 | €268 | 4 Nights |
| | 01 Jun 20 | 30 Jun 20 | - | - | €312 | €312 | 4 Nights |
| | 01 Jul 20 | 15 Sep 20 | - | - | €365 | €365 | 4 Nights |
| | 16 Sep 20 | 20 Oct 20 | - | - | €286 | €286 | 4 Nights |
| | 21 Oct 20 | 20 Dec 20 | - | - | €198 | €198 | 4 Nights |
| | 21 Dec 20 | 02 Jan 21 | - | - | €215 | €215 | 4 Nights |
| | 03 Jan 21 | 03 Jan 21 | - | - | €365 | €365 | 4 Nights |